HOME

BRODHEAD HEALTH & FITNESS UNDER
NEW OWNERSHIP!

Effective March 1, 2019 Heather Chojnacki is the proud new owner of Brodhead Health & Fitness! Brodhead Health & Fitness will remain a 24/7 access facility and will continue to offer quality service and equipment in an environment that is clean, safe and comfortable with rates that are affordable. Heather is excited for the opportunity to help the business grow with a gradual upgrade in cardio equipment, adding new fitness classes,selling merchandise and nutritional products and adding health coaching with nutrition counseling. Brodhead Health & Fitness instructors are experienced, dedicated and eager to help members achieve their health and fitness goals in a fun friendly atmosphere. We are proud to be in our 23rd year of business and thank people in Brodhead and the surrounding area for their continued support.

Excel Academy of Tae Kwon Do offers tae kwon do for children and adults at Brodhead Health & Fitness on Sunday 4 pm – 5:30 pm and Wednesday 5:30 pm – 6:15 pm. Classes are taught by two time national champion, Rhiannon Keen. For additional information on how to join Team Excel please contact Brodhead Health & Fitness or Rhiannon directly at 608-558-8008 or email exceltkbrodhead@gmail.com

We are proud to be celebrating 23 years of fitness business and want to help you meet your fitness goals. Our facility is affiliated with the Silver Sneakers, Silver & Fit, and Healthy Contributions programs. If you would like information please stop in or contact us at 608-897-3488.



CURRENT RATES

Month
Year
Single
$35/mo*
$385/yr
Family
$55/mo*
$605/yr
Daily
$6.00 / day


*Need banking information for electronic payment...
*Enrollment Fee for either plan is $50.00! No Exceptions!
*No contract is needed. However, if membership is cancelled a $50 enrollment fee will be assessed again if membership is reinstated.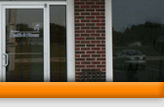 MEET AND GREET OPEN HOUSE...
Sat. May 4th 9 am – 1 pm Please stop in and meet new owner Heather Chojnacki and her staff!! Take a tour, sign up for door prizes, refreshments, class demos and more...mark your calendars!

GET INTO SHAPE AT BHF! Try a group fitness class. Classes are included with your membership....CARDIO SCULPT, ALL LEVEL AEROBIC DANCE, NO SWEAT, FIT CAMP. 55 & FITT....and more. BHF IS SILVER SNEAKER, SILVER & FIT, AND HEALTHY CONTRIBUTIONS AFFILIATED