HOME

BRODHEAD HEALTH & FITNESS ENJOYING
NEW LOCATION!

Owner Anna Walmer and her staff would like to thank Brodhead and the surrounding communities for their continued support and patronage to Brodhead Health & Fitness. It is an honor and pleasure to be celebrating 22 years of helping members become healthier and stronger and meet their fitness goals. Our move to the 21st St Plaza has been received with great enthusiasm! Going 24/7 opened the doors to many who did not have the opportunity to exercise at BHF because of the limited hours we were previously open. We continue to offer quality service and equipment in an environment that is clean, safe and comfortable with rates that are affordable. We have dedicated experienced group fitness instructors eager to motivate and challenge you. Refer to our activities page for the current schedule. We invite everyone to stop in and see what we can do for you!

Excel Academy of Tae Kwon Do offers tae kwon do for children and adults at Brodhead Health & Fitness on Saturday mornings at 9:30am and Monday evenings at 5:00pm. Classes are taught by two time national champion, Rhiannon Keen. For additional information on how to join Team Excel please contact Brodhead Health & Fitness or Rhiannon directly at 608-558-8008 or email exceltkbrodhead@gmail.com

We are proud to be celebrating 22 years of fitness business and want to help you meet your fitness goals. Our facility is affiliated with the Silver Sneakers, Silver & Fit, and Healthy Contributions programs. If you would like information please stop in or contact us at 608-897-3488.



CURRENT RATES

Month
Year
Single
$35/mo*
$385/yr
Family
$55/mo*
$605/yr
Daily
$6.00 / day


*Need banking information for electronic payment...
*Enrollment Fee for either plan is $50.00! No Exceptions!
*No contract is needed. However, if membership is cancelled a $50 enrollment fee will be assessed again if membership is reinstated.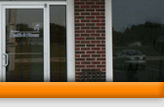 HOT SUMMER SPECIAL : ENJOY A MEMBERSHIP FROM NOW THROUGH LABOR DAY! Just $100 for a single membership and $160 for a family if you have fobs and have been members before. New members we will take 1/2 off the enrollment fee so it just $125 for a single membership and $185 for a family for now through Labor Day. Memberships must be paid in full. Hurry don't wait! Start your summer shape up now!

SUMMER SHAPE UP BEGINS NOW! Try a group fitness class! Classes are included with your membership..cutting edge fitness classes...CARDIO LIFT, BOOT CAMP, NO SWEAT, STEP & SCULPT, DANCE FITNESS, FITBALL AND 55 & FITT...BHF is SILVER SNEAKER & SILVER FIT AFFILIATED!

COVERED BRIDGE DAYS 2018 5K FUN RUN/WALK AUGUST 11TH

Start your day in a healthy way and join us for the annual 5K fun run/walk! The event start and ends at the the Sugar River Bike Trail entrance on Decatur road. Take in the scenery as you run through the replica of the Clarence Covered Bridge and track. Registration cost is just $10 and includes a t-shirt. Register in advance at Brodhead Health & Fitness to reserve your shirt or register the day of the race. Hope to see you there!