CONTACT US

Address: 708 21st Street
Brodhead, WI 53520

Phone: (608) 897-FITT (3488)

Email: Staff@BrodheadFitness.com

Hours: OPEN 24/7

Staffed Hours:

Summer Months (Memorial Day through Labor Day)
Monday:
8:00 AM to Noon and 3:00 to 5:00 PM
Tuesday:
6:00 AM to Noon and 3:30 to 6:30 PM
Wednesday:
8:00 AM to Noon and 3:00 to 5:00 PM
Thursday:
6:00 AM to Noon and 3:30 to 6:30 PM
Friday:
8:00 AM to 11:00 AM
Saturday:
8:00 AM to 10:00 AM
And we are here for you by appointment
608-897-3488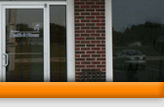 HOT SUMMER SPECIAL : ENJOY A MEMBERSHIP FROM NOW THROUGH LABOR DAY! Just $100 for a single membership and $160 for a family if you have fobs and have been members before. New members we will take 1/2 off the enrollment fee so it just $125 for a single membership and $185 for a family for now through Labor Day. Memberships must be paid in full. Hurry don't wait! Start your summer shape up now!

SUMMER SHAPE UP BEGINS NOW! Try a group fitness class! Classes are included with your membership..cutting edge fitness classes...CARDIO LIFT, BOOT CAMP, NO SWEAT, STEP & SCULPT, DANCE FITNESS, FITBALL AND 55 & FITT...BHF is SILVER SNEAKER & SILVER FIT AFFILIATED!

COVERED BRIDGE DAYS 2018 5K FUN RUN/WALK AUGUST 11TH

Start your day in a healthy way and join us for the annual 5K fun run/walk! The event start and ends at the the Sugar River Bike Trail entrance on Decatur road. Take in the scenery as you run through the replica of the Clarence Covered Bridge and track. Registration cost is just $10 and includes a t-shirt. Register in advance at Brodhead Health & Fitness to reserve your shirt or register the day of the race. Hope to see you there!