EVENTS

Get informed of upcoming events here
at BHF and in our surrounding community.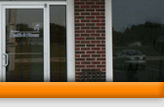 HOT SUMMER SPECIAL : ENJOY A MEMBERSHIP FROM NOW THROUGH LABOR DAY! Just $100 for a single membership and $160 for a family if you have fobs and have been members before. New members we will take 1/2 off the enrollment fee so it just $125 for a single membership and $185 for a family for now through Labor Day. Memberships must be paid in full. Hurry don't wait! Start your summer shape up now!

SUMMER SHAPE UP BEGINS NOW! Try a group fitness class! Classes are included with your membership..cutting edge fitness classes...CARDIO LIFT, BOOT CAMP, NO SWEAT, STEP & SCULPT, DANCE FITNESS, FITBALL AND 55 & FITT...BHF is SILVER SNEAKER & SILVER FIT AFFILIATED!