EVENTS

Get informed of upcoming events here
at BHF and in our surrounding community.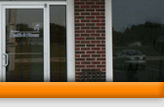 MERRY FITNESS AND A HAPPY NEW REAR!! From all of us at Brodhead Health & Fitness NEW YEAR SPECIAL!!! Join for JUST $20.19 and receive the first month for FREE with the purchase of a 2nd month! Offer expires Jan 31st Remember....you WON'T get the butt you want by sitting on it! Make this the year!

GET INTO SHAPE AT BHF! Try a group fitness class. Classes are included with your membership....CARDIO LIFT, BOOT CAMP, NO SWEAT, STEP & SCULPT, DANCE FITNESS, FITBALL , 55 & FITT AND MORE...BHF IS SILVER SNEAKERS, SILVER & FIT AND HEALTHY CONTRIBUTIONS AFFILIATED