MEMBERSHIP

We have a membership package that is right
for you. Review the plans listed below and let us
know if you have any questions.

For your convenience no contract!



Enrollment
Fee
Month
Year
Single
$50
$35/mo
$385*
Family
$50
$55/mo
$605*

*Prices presented for year paid in full

*Includes key fob for 24/7 access


We honor incentive plans from various insurance companies: Physicans Plus, Dean Care. WPS, Unity, WEA to name a few. Check with your employer and insurance carrier to take advantage of these incentive plans today!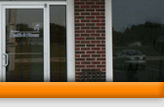 MERRY FITNESS AND A HAPPY NEW REAR!! From all of us at Brodhead Health & Fitness NEW YEAR SPECIAL!!! Join for JUST $20.19 and receive the first month for FREE with the purchase of a 2nd month! Offer expires Jan 31st Remember....you WON'T get the butt you want by sitting on it! Make this the year!

GET INTO SHAPE AT BHF! Try a group fitness class. Classes are included with your membership....CARDIO LIFT, BOOT CAMP, NO SWEAT, STEP & SCULPT, DANCE FITNESS, FITBALL , 55 & FITT AND MORE...BHF IS SILVER SNEAKERS, SILVER & FIT AND HEALTHY CONTRIBUTIONS AFFILIATED