MEMBERSHIP

We have a membership package that is right
for you. Review the plans listed below and let us
know if you have any questions.

For your convenience no contract!



Enrollment
Fee
Month
Year
Single
$50
$35/mo
$385*
Family
$50
$55/mo
$605*

*Prices presented for year paid in full

*Includes key fob for 24/7 access


We honor incentive plans from various insurance companies: Physicans Plus, Dean Care. WPS, Unity, WEA to name a few. Check with your employer and insurance carrier to take advantage of these incentive plans today!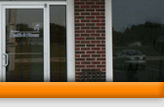 HOT SUMMER SPECIAL : ENJOY A MEMBERSHIP FROM NOW THROUGH LABOR DAY! Just $100 for a single membership and $160 for a family if you have fobs and have been members before. New members we will take 1/2 off the enrollment fee so it just $125 for a single membership and $185 for a family for now through Labor Day. Memberships must be paid in full. Hurry don't wait! Start your summer shape up now!

SUMMER SHAPE UP BEGINS NOW! Try a group fitness class! Classes are included with your membership..cutting edge fitness classes...CARDIO LIFT, BOOT CAMP, NO SWEAT, STEP & SCULPT, DANCE FITNESS, FITBALL AND 55 & FITT...BHF is SILVER SNEAKER & SILVER FIT AFFILIATED!